Zirconia Dental Implants in Memphis TN
Titanium dental implants have been used for decades, providing patients with restored smiles and safeguarding the stability of their dental arches by preventing underlying bone from dissolving. However, titanium implants can pose specific problems for some patients. Zirconia, an inorganic metal that can be formed into an incredibly hard and stable ceramic, is the most advanced alternative to titanium for dental implants.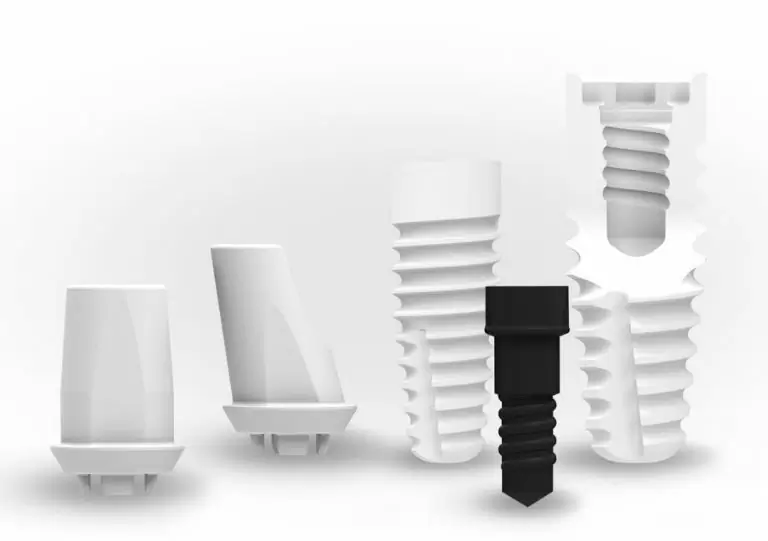 A New Approach To Dental Implants
While dental implants are traditionally made from titanium, the natural aging process can allow gums to recede and the metal of the implant show at the gumline. In contrast, zirconia implants are 100% metal free, so your smile will maintain its even look and shine even if your gums recede slightly as you age.
What Are Zirconia Implants?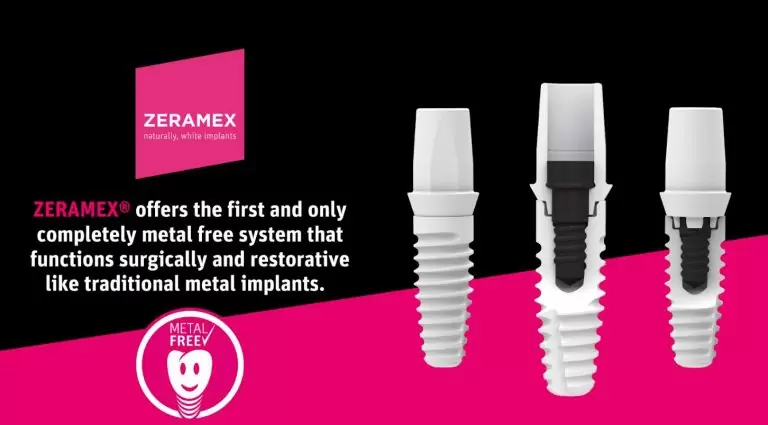 Doctor Recommended – Patient Approved
All Zeramex® dental implants are FDA compliant and made in Switzerland for the tightest possible quality control. More than 50,000 zirconia ceramic implants have already been successfully placed worldwide. The two-piece implant and internal screw system is designed to maximize the strength of zirconia and provide maximum strength and stability.
What Are The Benefits Of Zirconia Implants?
How Do I Care For My Zirconia Implants?