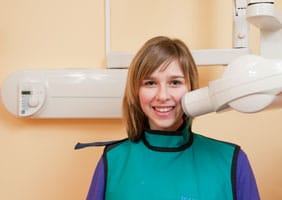 If you have x-rays from a referring or previous dentist, please bring them to your appointment. If necessary, we will take additional scans in our office. We use digital x-rays to reduce radiation and keep our patients safe.
If you are anxious about your appointment, or your gums are extremely sensitive, we provide nitrous oxide for new patients as well as a numbing mouth rinse to make your initial visit as comfortable and stress free as possible.
Note: Any patient under 18 years of age must be accompanied by a parent or guardian to their appointment.
Once your initial appointment is complete, Dr. Godat or Dr. King will create a suggested treatment plan and this will be presented to you. You'll be able to discuss your financial responsibility, insurance, and potential financing, and evaluate all of your options. Please contact us with any questions.